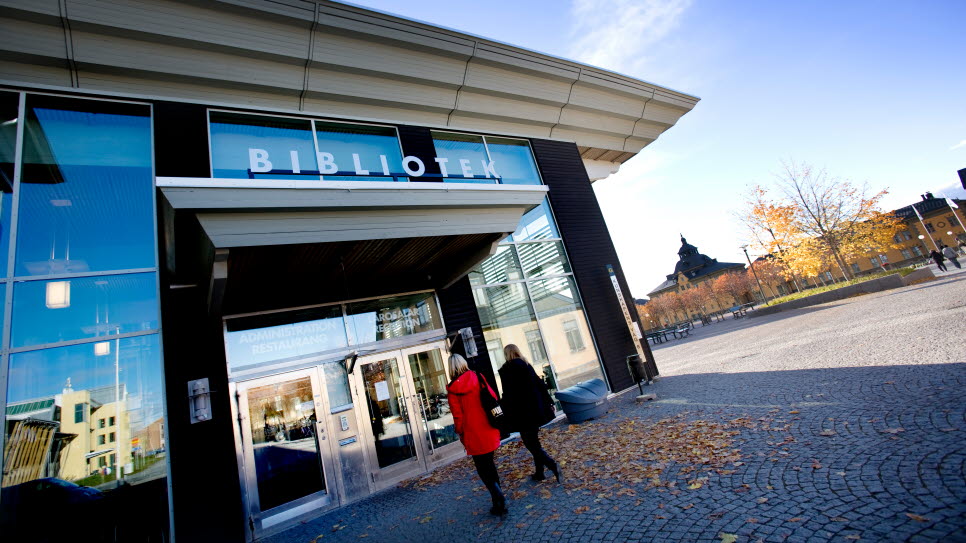 The library is a place where students and employees of Mid Sweden University, as well as members of the public, are welcome to borrow books, sit and read and study in comfortable environments, use group study rooms and more. We also have large amounts of electronic resources that everyone with a Miun login can access from anywhere in the world.
Services we offer:
Access to printed books and journals –from our own collections, but we can also buy books you request, or borrow them for you through interlibrary loans.
Search Primo
Order interlibrary loans or leave purchase suggestions

Access to electronic resources such as e-books, databases, e-journals and articles.
Search Primo

Access to computers, group study rooms, study desks, quiet reading room, Learning Space (a flexible learning environment for students), microfilm readers, copying and scanning, refilling printing accounts and more.

Help with literature searches.
Book a librarian

Information retrieval education for students.
How to book an information retrieval session

Research support in everything from publishing to reference management systems.
Read more on the Research site in the Staff portal

Pedagogical support for teachers, including workshops about Moodle, active learning and such.
Read more on the Teacher site in the Staff portal

Support for students with reading impairment in the form of audio books.
Reading impairment

Guided tours for high schools and Korta vägen.