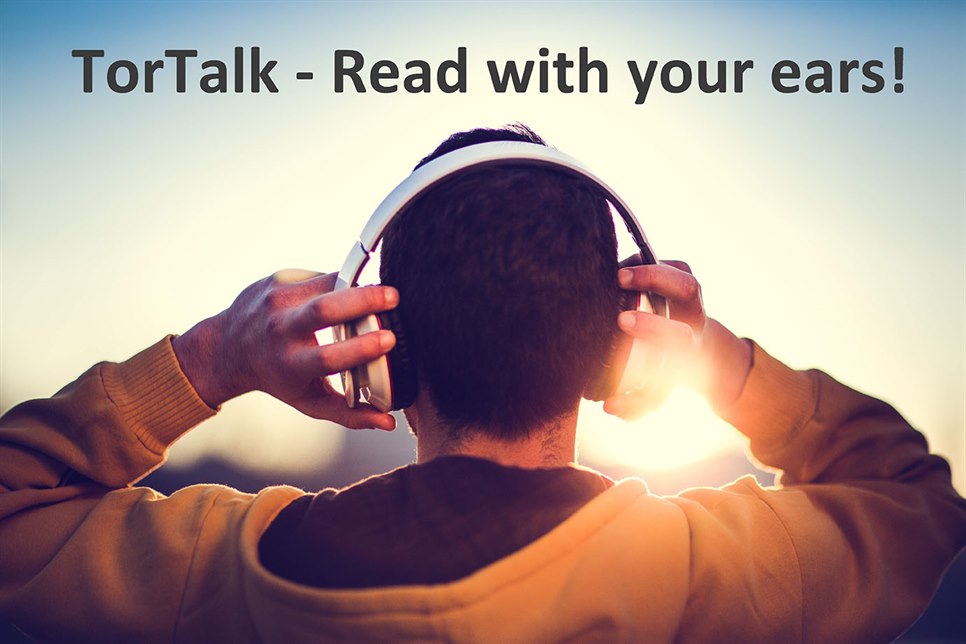 Employees and students at Mid Sweden University have access to the TorTalk service, which is a speech synthesis program with the ability to read all kinds of text on both PC and Mac.
Read with your ears! Download TorTalk!
TorTalk is a text- to- speech program for PC or Mac, that can read all sorts of texts on the computer screen. The program is available for all Mid Sweden University staff as well as our students. If you are staff, contact IT Helpdesk for installation. Students at Mid Sweden University will find Tor Talk under their name in the Student Portal.
Click here for more information about the service!